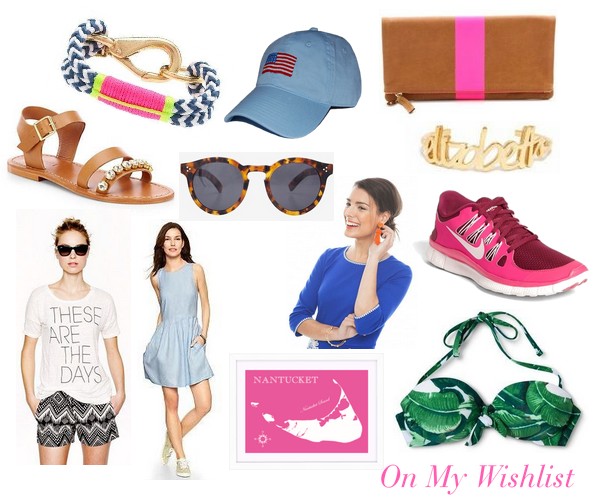 Studying so hard for exams calls for a bit of tlc, am I right? I'm definitely going to be treating myself to something pretty with some money I've saved up - now the only question is, what to buy? I just snagged that palm leaf bikini top and think it'll be super cute with my navy and white striped bottoms. While I do need some new running shoes, I'm kind of feeling splurging on a fun accessory for summer! Click on the images above to see where they're from ;)
What's on your wishlist?
Tell me 3 things items you're craving right now in the comments! I'd love to hear!
xoxo,
cYa